VR simulators
Put on the goggles and embark on a fantastic journey!
Nothing is impossible and there are no distances. All you need is a pair of goggles to experience the most thrilling rollercoaster in the world. Go for a stroll through the construction site of a skyscraper, hop on a plane, or use your laser sword to split the blocks heading towards you!
You can fly anywhere in space and time. Take a virtual trip to the land of the dinosaurs! Can you handle scary situations? Choose a horror movie in the 5D cinema! Do you think it would be too much for you? Swing in a moon buggy, or try drifting with super cool cars!
Entry
To be paid over the entrance fee, with tokens
Age
8+
Available
during playing time, in special opening hours
Detailed security requirements »
If you do not have any VR experience, ask the animator to help you choose!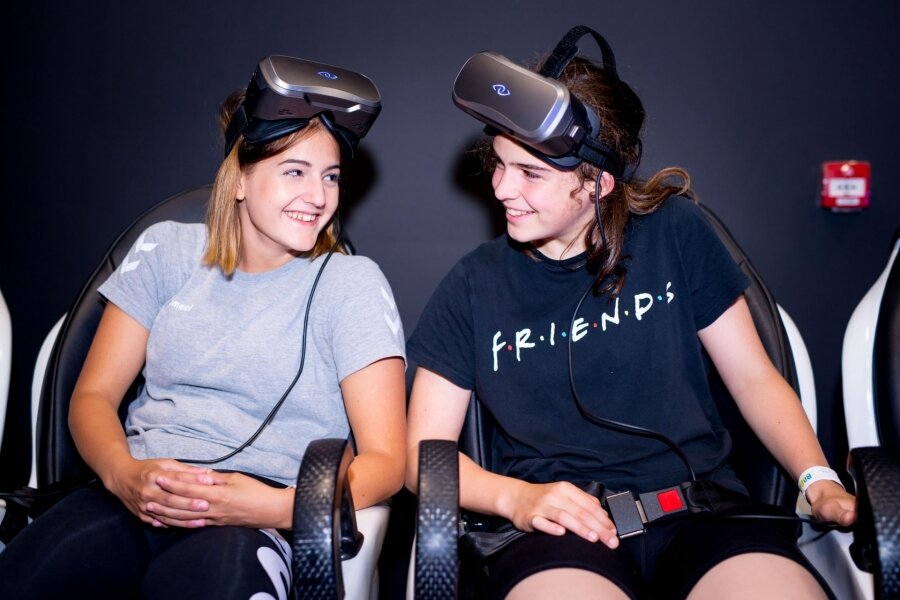 Share