CONFERENCE & TRAINING
Our event hall is really versatile. It can be bright and cheerful or real serious and shut off from the outside world to promote focus. Need a huge, carpeted hall without chairs? No problem! If the theme of the event requires it, we can bring out 147 seats using a mobile grandstand. It is up to the organisers what they want to show the audience. You can have a single performer, or an entire company, stand out. The integrated projector allows for a background projection on a huge screen to set the mood or creating a "real cinema" feeling as the main attraction. Our lighting and sound systems contribute to the success of the event in the 120-square-metre hall.
Hours spent working can easily be complemented by team-building activities. The hall can be rented with or without the option to use the play area of the Adrenalin Arena. Attendees can be let in through a separate entrance. We also offer a cloakroom, coffee breaks and a big smile. We carefully select coffee types for coffee breaks and we also make sweet and savoury snacks in the in-house pastry shop of the 4-star Kolping Hotel next door.
Our event organiser is ready to adapt both the venue and the culinary offering flexibly to the event with customised solutions:
More rooms
If you need more space for your event, we also have a separate room completely free from external stimuli and a room for birthday parties to offer. These rooms are also suitable for holding section meetings or accompanying events.
Multi-day events
Kolping Hotel's refurbished rooms offer you homely comfort for longer company events as well. Thanks to the range of services offered by the hotel, you can enjoy a wellness experience after a day spent working.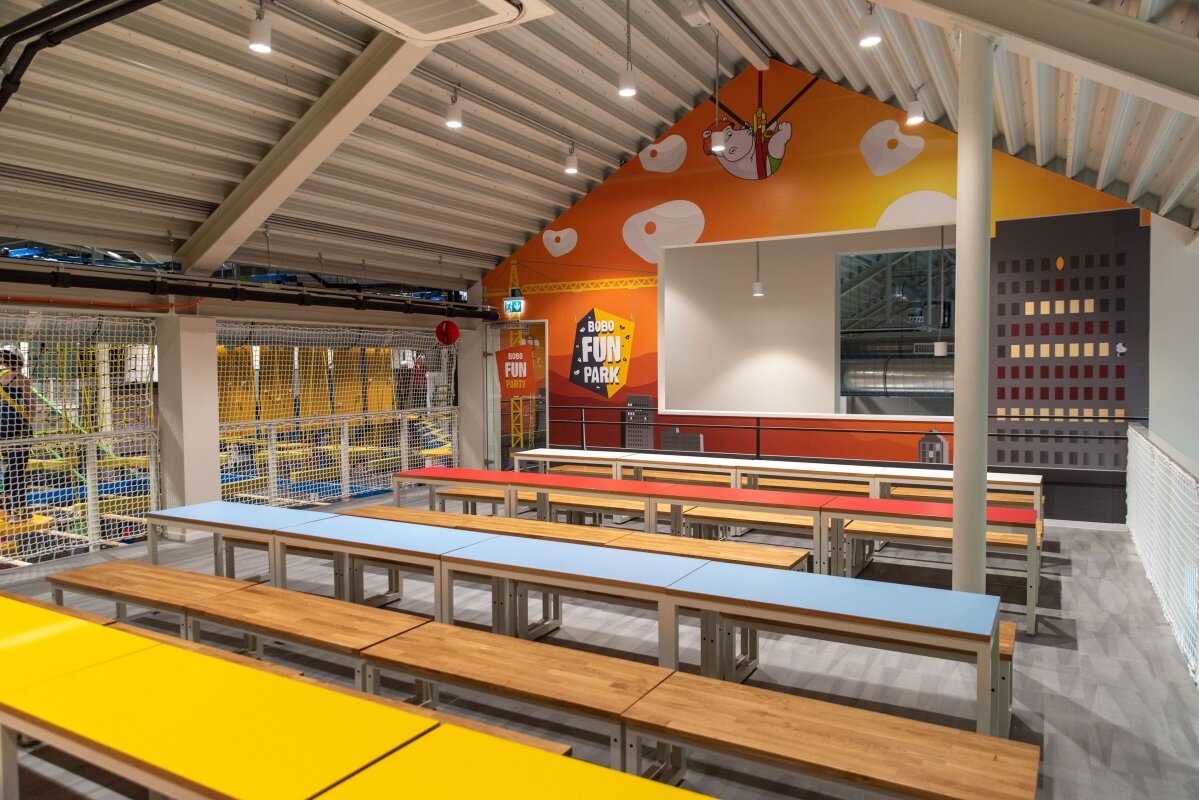 Share