Ropes Course
In all seasons and weathers
Do you have nerves of steel? Then test your skills on this unique indoor obstacle course! With the entire Arena beneath your feet, it is a fantastic, colourful spectacle. Walk across the jungle bridge, climb through the tunnel, and try to keep your balance!
Move forward step by step! Here we do not even determine the sequence of elements. You can decide which way to go, and which element will be the next obstacle for you to overcome. You do not even have to bother with carabiners that are used on traditional ropes courses. We have the most cutting-edge technology with the belayer running on a rail, so you only have to concentrate on the task ahead of you. Courage, balance, condition: these are the most important skills that you will need to complete the challenge.
Entry
Adrenalin +
Age
8+
Height
min. 135 cms
max. 205 cms
Weight
max. 120 kgs
Available
after a safety training
Detailed security requirements »
Sports shoes are required. Do not forget to put it in your bag!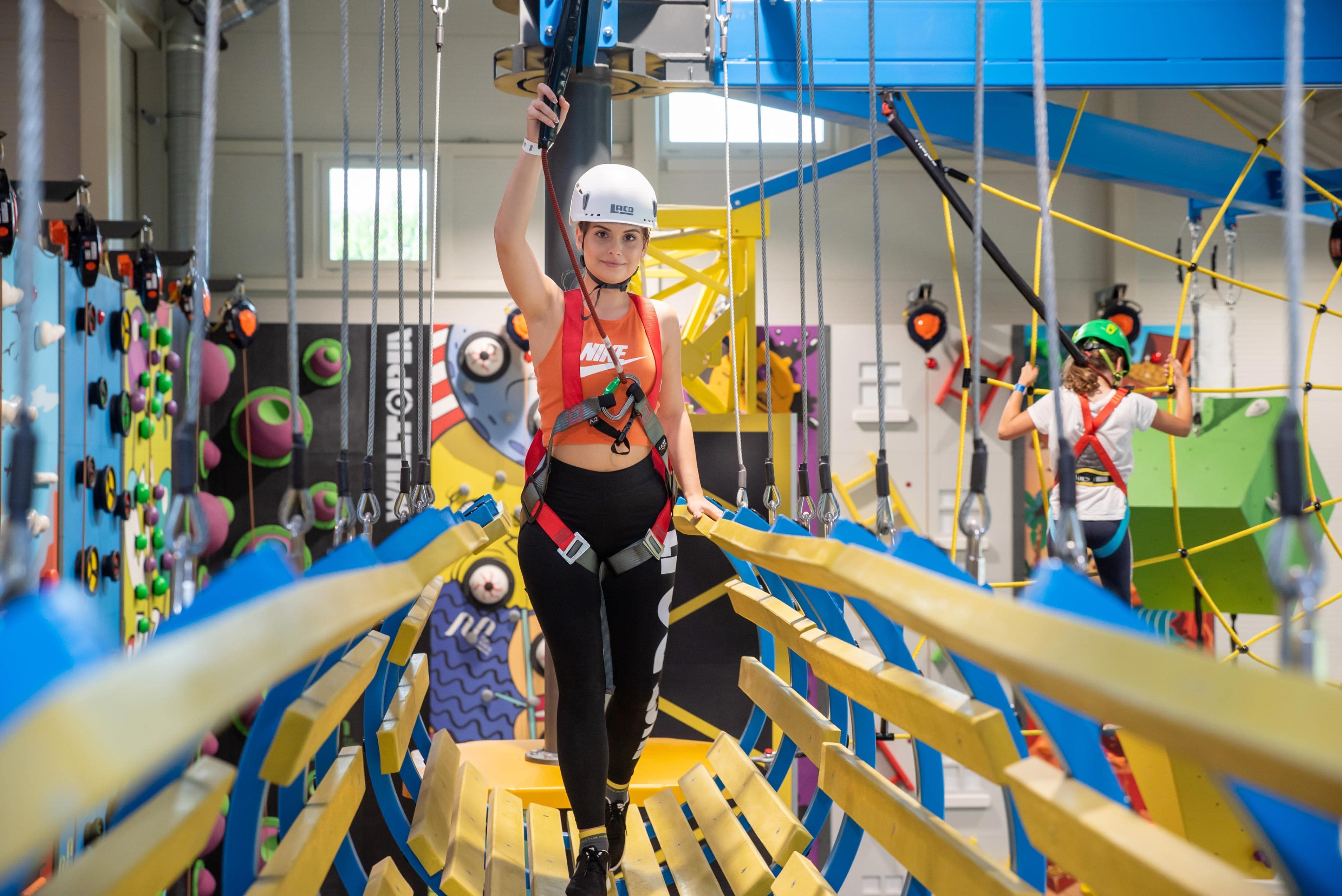 Share